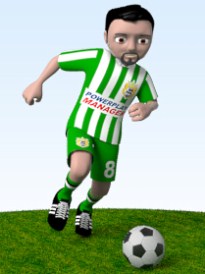 Get free credits!

Invite new managers to the game and get up to 12 credits for one referral!
Next match
TJ DRUZSTEVNÍK LADIČKOVCE
League match
27.02.2020 18:30:00
Every week managers of three most successful teams win credits and an award. You can get points for this leaderboard by finishing in the top three of the daily leaderboard. Weekly leaderboard is closed every Monday at 8.00 CET.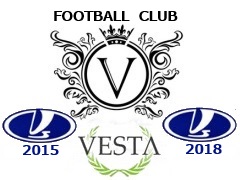 FC Vesta Toglia
100 credits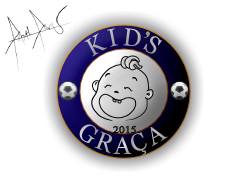 Kids Graça
50 credits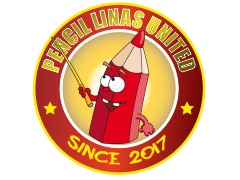 Pencil Linas Un
30 credits
| | | | | |
| --- | --- | --- | --- | --- |
| Pos | Team | Manager | Points | Prizes in credits |
| 1 | FC Vesta Togliatty | Lada Togliatty | 8910 | 100 |
| 2 | Kids Graça | reeii | 8819 | 50 |
| 3 | Pencil Linas United | Kaelkirjak | 7764 | 30 |
| 4 | Slovan CHZJD | Dodo04 | 7606 | |
| 5 | ☻Real Madryt☻ | Bodziowlodek | 7580 | |
| 6 | FC Back-country Široké | j400 | 7560 | |
| 7 | Monster | kicsiede | 7520 | |
| 8 | Saturn | Igor Korotkov | 7499 | |
| 9 | The Paddies | PPpaddy | 7470 | |
| 10 | FC Crazy M Střezov | mirecek99 | 7439 | |
| 11 | ac sparta praha | danny mys | 7380 | |
| 12 | Csillagösvény | Csillagösvény | 7353 | |
| 13 | FC Lion Dobětice | Pavelkas | 7276 | |
| 14 | Zielonka FC 2020 | Krystian Staniak864 | 7243 | |
| 15 | FC Russe City | Na4oMa4o | 7184 | |
| 16 | FK Družba Trnava | alfa147sk | 7121 | |
| 17 | Liverbird | ince | 7098 | |
| 18 | PFC Trakia | tocheto | 6959 | |
| 19 | Juventus de Montpellier | mhscjuve | 6834 | |
| 20 | Big Orange Monkeys | PAJBOS73 | 6827 | |
| 21 | Topolice | stanko2 | 6803 | |
| 22 | HS Hansa | holgi1981 | 6641 | |
| 23 | RoyaL HunterS FC-1971 | RoyalHunters | 6404 | |
| 24 | DANDY UNITED | milhan | 6390 | |
| 25 | NK OMEKŠIVAČ | horo72 | 6309 | |
| 26 | Raci z údolí | vdovec | 6305 | |
| 27 | FC Hammersong Pressburg | menakis | 6239 | |
| 28 | PK Podsrp | Karel Kubrt | 5901 | |
| 29 | F. C. VENENUM | Gil Furiosi | 5818 | |
| 30 | Muskétások | dodoman74 | 5805 | |
| 31 | FC Petrov | petou | 5787 | |
| 32 | Villa Dálmine | pignin | 5785 | |
| 33 | MAC united | MACst | 5771 | |
| 34 | The Big Bang Theory | pieiro | 5766 | |
| 35 | Charlestown Chiefs | Unamuno | 5764 | |
| 36 | Sky Golf | Sky Golf | 5738 | |
| 37 | REGGIANA | toro280475 | 5685 | |
| 38 | Kaskas FC | anxzy | 5672 | |
| 39 | Blue-s Angels | StankoSty | 5519 | |
| 40 | FC Minions AMG | Denial | 5317 | |
| 41 | Habos babafos | speditőr | 5252 | |
| 42 | LZS Rusinów | KrysH | 5020 | |
| 43 | Smrtící Iguanodonti | odik | 4992 | |
| 44 | Lugones fc | fabiansecades1986 | 4882 | |
| 45 | FC Orešany Gladiators | 8oveckhin8 | 4867 | |
| 46 | FC Real Madrid Abja | Tanel009 | 4822 | |
| 47 | S.S.C. NAPOLI | stoichkov77 | 4780 | |
| 48 | TJ Družstevník Kráľová | resist | 4764 | |
| 49 | Dukla Prešov | Ottosson86 | 4763 | |
| 50 | F.C. Hermannstadt | Belcin | 4756 | |
| 51 | Obren sity | Obren sity | 4751 | |
| 52 | Vychodnare | Hiei22 | 4749 | |
| 53 | TIP Team | TIPTeam | 4703 | |
| 54 | sklo union teplice | panvok | 4641 | |
| 55 | FC. N21 | Aldis Kiršteins | 4586 | |
| 56 | Black Bison | iksel | 4514 | |
| 57 | Temida | Denyan | 4509 | |
| 58 | bohemians kosice | gaby3477 | 4459 | |
| 59 | FC Nová Paka | marac75 | 4011 | |
| 60 | F.C. Suspenders | txab | 3889 | |
| 61 | Fk Smolkov | danddde | 3837 | |
| 62 | Tyrnavia | vladikavkaz | 3796 | |
| 63 | ANTARES-SCHELKOVO | HOLOD1978 | 3775 | |
| 64 | Oberiflingen/Dmettstetten | Axel 1962 | 3764 | |
| 65 | Луч - Энергия | Garry Harisson | 3762 | |
| 66 | maspar | maspar | 3749 | |
| 67 | SK Slavoj Kladno | MartySpurs | 3738 | |
| 68 | HyJK 19 | Kimble94 | 3735 | |
| 69 | Tigres en Bois | tibonom21 | 3703 | |
| 70 | Horná Ves | king of the tatry | 3695 | |
| 71 | FC Slovan Levice | Bogdán Patres | 3694 | |
| 72 | Heart of Hostalkova F.C. | McChupik | 3683 | |
| 73 | FK Obrenovac | FK Obrenovac | 3662 | |
| 74 | ENGERAU FC | adigali | 3659 | |
| 75 | FC Slain Warriors | McTmm | 3659 | |
| 76 | U.D. Larmiñor | udl | 3643 | |
| 77 | RED POWER | Beru1er | 3626 | |
| 78 | Juventus No1 | Juventus No1 | 3600 | |
| 79 | Mighty Giants | vvsvvs | 3583 | |
| 80 | FC Tiumen | UtherY | 3569 | |
| 81 | SK DOLMEN Liberec | PavkaTravka | 3539 | |
| 82 | Heidenauer Kicker | Dynamotiger | 3532 | |
| 83 | FC Loko Vltavín | vratanov | 3518 | |
| 84 | Gryf Tczew | Dankox | 3515 | |
| 85 | TJ VP Frýdek-Místek | JALUBIN | 3509 | |
| 86 | 1 Fc Köln | Zso72lt | 3507 | |
| 87 | FK Brehy | antus89 | 3490 | |
| 88 | FC ENERGETICI TŘEBÍČ | kurtycz | 3477 | |
| 89 | Constanta Jaguars | Balbob | 3475 | |
| 90 | FC BERISLAV | serega22222 | 3462 | |
| 91 | FC Krivbass | bezzzv | 3461 | |
| 92 | KLM Demjata | Slimak77 | 3461 | |
| 93 | Red Admirals | jarmo67 | 3451 | |
| 94 | Gashka Nebuna | crisscioby | 3447 | |
| 95 | FC STADION VRCHLABI | otakarmartin | 3417 | |
| 96 | GKS hanysy Tychy | tyskihanys13 | 3415 | |
| 97 | GKS Gościeradów | MarcinGKS | 3398 | |
| 98 | FK Listr | Listr | 3391 | |
| 99 | kopaбостроител | rado680912 | 3385 | |
| 100 | Scania FC | nonnis | 3376 | |