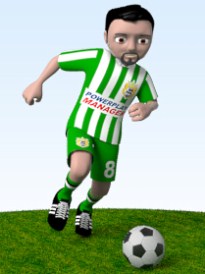 Official PPM page on Facebook

Give a Like to our Facebook page and get the latest news before everyone else.
Next match
FC Nižný Klátov
League match
19.09.2021 18:30:00
Instant challenges enable you to play immediately without waiting against any team. For every win you get points for the daily leaderboard. The stronger the opponent you defeat, the more points you earn. You can challenge opponents via team profile, daily leaderboard or this page.
Free challenges: 5/5

Activate the PRO pack and get 5 extra challenges daily for free
---
Daily limit: 0/15 - Instant challenges in stock: 100
Stronger opponents
Comparable opponents
Weaker opponents